Supply and installation of replacement windows and doors
The Advantages of installing uPVC Windows
Over recent years uPVC has become one of the most used products in the manufacture of all types and styles of windows and doors, by the large double glazing manufacturing companies. After weighing up the difference between timber and uPVC windows. Many people choose the easy maintenance and high thermal performance of uPVC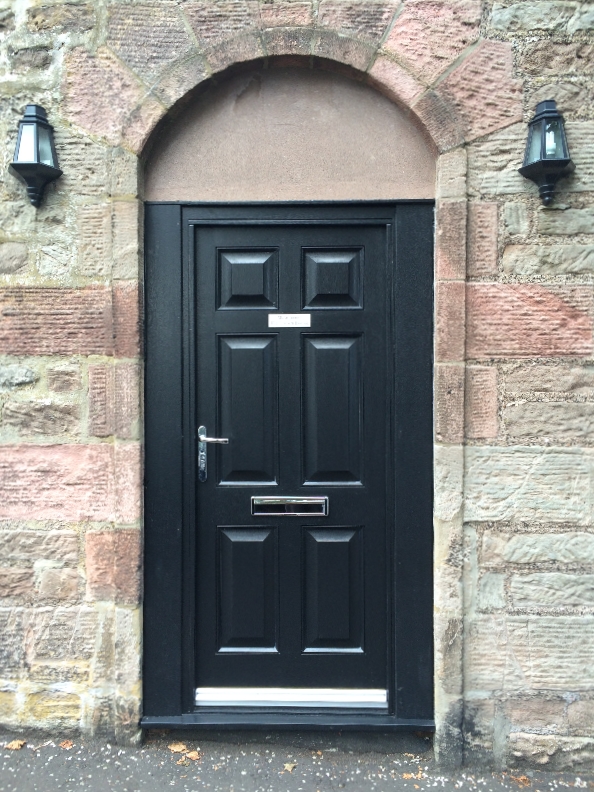 Door installed in a listed building in Greenock, September 2014
Commercial fenestration surveys carried out.
Glass & glazing repairs
Misted units changed
Handles replaced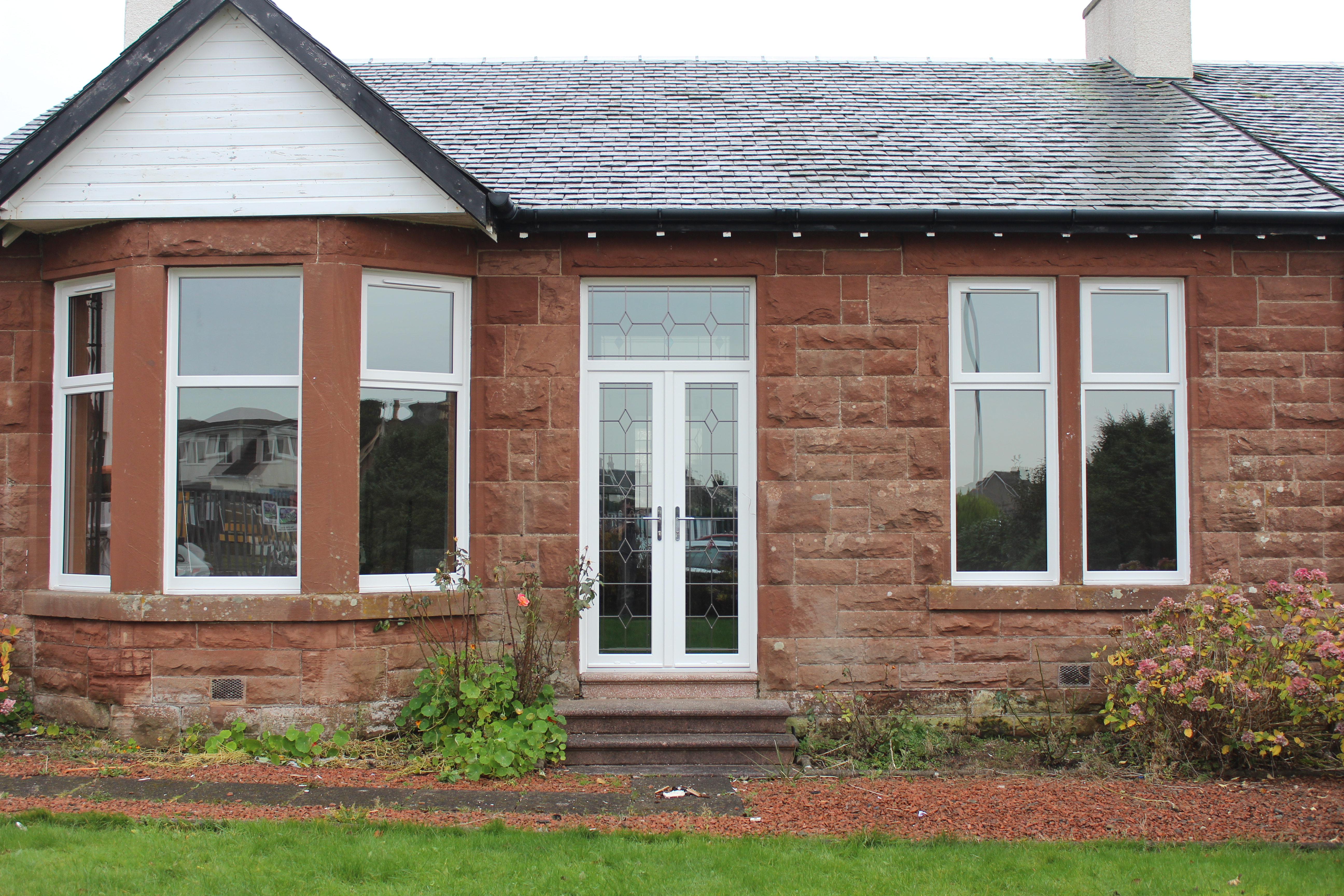 Glass and glazing solutions for domestic homes and commercial businesses.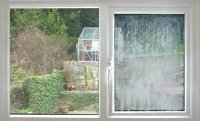 Misted, steamed up windows!!
Are your windows misting up on the inside, making it virtually impossible see out of? It is a common problem with low quality or improperly sealed glass units, and the only cure is to replace the unit with a new one.
Why does it happen?
You can't see it, but double-glazed glass units are constantly expanding and contracting as they warm up and cool down throughout the day. the air or gas inside expands with the heat of the sun, causing the unit to balloon - this is known as thermal pumping. If the seal fails between the two pieces of glass, this allows moist air to be drawn in when the unit cools, and water droplets collect at the bottom. The next time the temperature rises these droplets try to evaporate but cant escape so they end up condensating on the inside of the glass, The level of moisture can sometimes be so great that it can start to fill up the inside of the glass unit.
What can be done?
Unfortunately, the most economical solution is to replace the glass unit with a new one. It is not cost effective to take out the old one and send it to be remanufactured unled it is an expensive leaded or bevelled unit. If you have a window with all or several units that need replacing, it might be an idea to consider replacing the whole window with a modern 'A' rated one, which will help to improve the warmth of the room, and reduce your heating costs.
Call us
We welcome all your enquiries for replacement uPVC windows, doors and glass units, so if you would like to find out more, then pick up the phone and call us on 01475 673153. Alternatively you can email us with any questions via the form on this page, and we will get in touch with you as soon as possible.